The 2022 Subaru Love Promise Customer and Community Commitment Award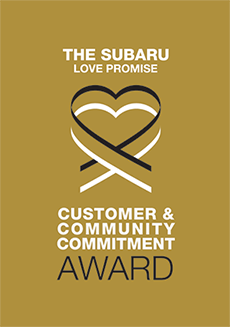 We've been nationally recognized for our dedication to our customers, our community, and the Subaru Love Promise.
We're honored to receive the 2022 Subaru Love Promise Customer and Community Commitment Award. This award nationally recognizes elite Subaru retailers who provide an exceptional customer experience at every interaction with Subaru. These retailers have also demonstrated an outstanding commitment to supporting passions and causes in their local communities in important areas such as the environment, community, health, education, and pets.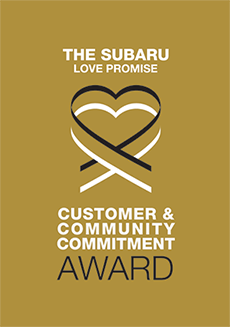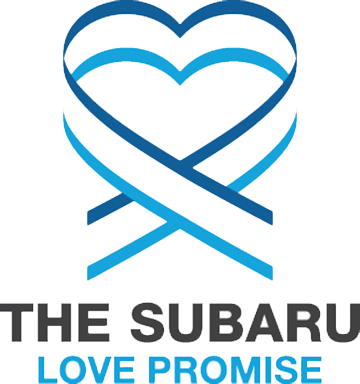 What is the Subaru Love Promise?
Subaru and our retailers believe in making the world a better place and the Subaru Love Promise is our vision of respecting all people. This is our commitment to show love and respect to our customers and to work to make a positive impact in the world.
How is Beardmore Subaru dedicated locally to the Love Promise?
Our Love Promise can be seen in various partnerships with local charities and non-profits. We're grateful for the opportunity, not only to be a part of our community, but to serve it as well.
Love Promise Stories from Beardmore Subaru
Subaru and Beardmore Subaru believe in making a positive impact on the communities in which we live and work. We uphold that belief through our Love Promise Community Commitment. Every month, we select inspiring stories from customers and partners from around our area who strive to support our collective commitment and feature them here
Beardmore's Fight for a Fix could help 1 in 26 - Alyssa H
Did you know that 1 in 26 people will be diagnosed with Epilepsy at some point in their lifetime? Epilepsy is a neurological disorder that can cause reoccurring seizures otherwise known as "seizure disorder." Right now there is no cure and only 50% of people who have it know the cause. Raising awareness, educating people about the disease, and raising funds for research is what Beardmore has done to help fight for a cure by partnering with the Nebraska Epilepsy Foundation. During the month of March, we divided up the Beardmore Auto Family into three teams and hosted a "Penny War" to raise funds for the organization. Pennies and bills counted as positive points and silver coins counted as negative points for your team. Employees and guests scrounged up their spare change and Beardmore Subaru ended winning with their jars overflowing with coins. We also hosted a lunch and learn to provide our employees with education on the disease and seizure first aid. (And free lunch of course) The executive director, Kristi Berst, from the NE Epilepsy foundation came out to teach us about what to do and what not to do if we are around someone having a seizure. We learned that 1 in 10 people will have a seizure in their lifetime and this knowledge could help save a life. Kristi also mentioned upcoming events we could help support throughout the year. On a very windy Saturday morning in April, our employees and their families participated in the Epilepsy 26 million mile challenge to help support the 1 in 26 people who will suffer from the disease. We had a blast and are thankful we can be a part of the fight. We are looking forward to breaking out our purple wardrobe for Epilepsy Awareness Month in November!
---
What's important to you? - Brian K
After attending last year's Subaru National Business Conference and watching the finalists for Subaru Dealer of the Year, we realized we wanted to be "more than the typical car dealer". We decided to try to come up with more ways to be Starful on our own. After struggling to come up with our own ideas, we asked a long term employee who is heavily involved in the local dog community if there was anything that we could help with the group he was currently involved with. After a couple of hours of deliberating, he came back with a great idea. That got us thinking that if he could come up with something so quickly that was so important to him, why not ask the rest of our employees the same question. So we decided to make a contest out of it. We then sent out a company wide email explaining that we wanted to know what charities/organizations are important to each of them. We asked for three things: Give us a description of what your Charity/Organization does. How are you currently involved? How can Beardmore help? The contest was as follows: The top 5 submissions would receive an extra personal day of vacation. Once we narrowed down the top 5 we would have a company wide vote to choose the winner. 1st place received a check for $500 2nd place received a check for $250 3rd place received a check for $150 Beardmore would also feature the winner's submission in our advertisements and or have an event to help raise money for the charity/organization. We had such an overwhelming response from our employees that we decided to feature each and every charity that was submitted throughout the entire year. Attached is our first month's submission and we plan to do something similar throughout the year.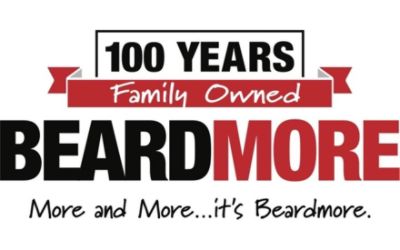 ---
Beardmore Paints Home for Seniors in need - Sara S
BRUSH UP is a community-based event that provides volunteer teams with the opportunity to paint the homes of low-income seniors who live in Douglas and Sarpy counties. Beardmore Subaru was an organization that stepped up and came together with a team to help Gardenia Davis at her home with a fresh coat of paint. The Beardmore Subaru team found Project Houseworks through a collaboration of "Leadership Bellevue" hosted by the Bellevue Chamber of Commerce. Sara Sabaliauskas of Project Houseworks and Chris Fasbender of Beardmore Subaru were in the class together. Sara inspired the Beardmore organization to get a team together and use their time and skills to paint the home for Gardenia. Beardmore was thrilled to help out the community in a new way and just felt, "fulfilled" after the work was complete and the house was just so beautiful afterward said Candance Dunn of Beardmore. A discussion came up while painting on Saturday August 21st and it was asked why Gardenia was selected and how the process works? One of the volunteers Van Fasbender put up his reasons for volunteering. "Gardenia needed our help, and that is all I needed to know, when someone needs your help, you help them out." Project Houseworks is very honored to have organizations like Beardmore Subaru be a part of their communities and truly make a difference!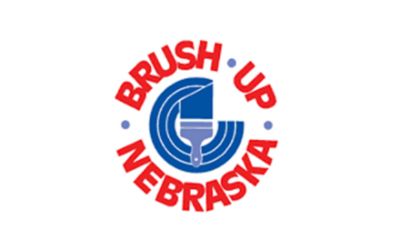 ---
Beardmore supports Food Bank for the Heartland - Travis C
Thank you to the outstanding team from Beardmore Subaru for volunteering at Food Bank for the Heartland and packing community boxes of food for our neighbors in need. The dealership and employees also provide financial support to the Food Bank to make food purchases possible. For the Food Bank, "Beardmore in Action" means providing much-needed help for struggling families across the Heartland. Marilynn and her husband are both on Social Security and are still trying to rebuild their lives after their home flooded during the historic flood of 2019 followed by the challenges of the COVID-19 pandemic. They recently left a mobile pantry distribution event with a box of fresh fruits and vegetables, shelf stable food items and dairy products to help put food on their table for the rest of the month. They are so very grateful and so are we at Food Bank for the Heartland! Thank you for being a partner in our fight against hunger!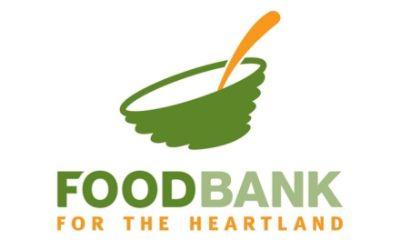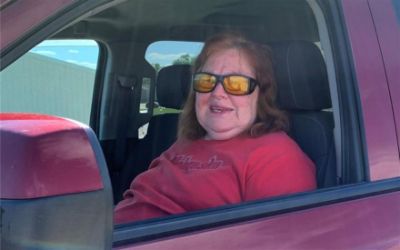 ---
First Car Experience - Thea Marie G
This is my first car purchase being new to the US and the car industry. I just read consumer ratings and surveys about cars. I watched youtube videos about the car I want to purchase. My dealership, Beardmore subaru, really took the time to explain to me the features of the car during the test drive done by my agent Catherine and even after I purchased it with the Love Encore guy Brandon. They were really patient with me with all the questions I have. This minimized my anxiety of having my first car and what to do with it. I would like to extend my gratitude to them.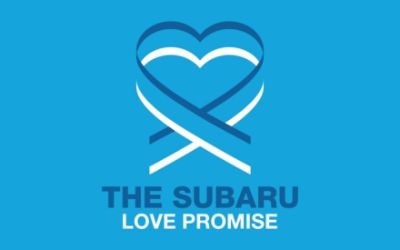 ---
Airman's Attic - Dave C
Th airman and their families at Offutt Air Force Base thank you for everything that you to do support our organization and the installation. You've been a big part of our organization's fabric over the years and we can't thank you enough for your support and the donations you have provided. The Airmans attic serves thousands of Airman, sailors, Marines and soldiers in the enlisted ranks of E1-E-6, by providing military uniform and household items at no cost. However, if there is a need, rank is not important and we provide what we can for that member. Brooke Beardmore, Lyle Ward and Chris Fasbender recently donated thousands of diapers for our young airman and their children, from new born to toddlers and our military families say- "Thank You" for your dedication to our base and we salute you for what you help provide our community. Dave Cingle Airman's Attic Manager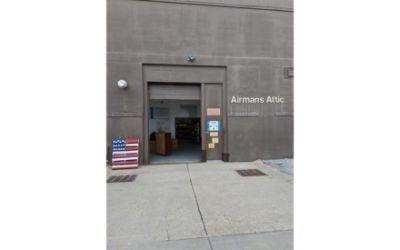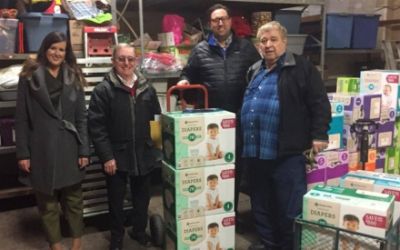 ---
Bringing Hope and Joy this Holiday Season - Emily M
In conjunction with the thirteenth annual Subaru Share the Love® event, Beardmore Subaru hosted a Stuff the Subaru Toy Drive throughout the month of December. For this event, customers were encouraged to stop into the dealership and stuff a Subaru full of donated, unused toys for children with critical illnesses in Nebraska. For many of our wish kids, their wish experience begins with a toy. It's the wish granters' way to get kids excited. What looks like a normal toy to most, turns into a prized possession to a wish child—something they can cherish far after the wish experience has ended. And after the unprecedented year 2020 turned out to be, wish kids need hope and joy now more than ever. We are grateful for Beardmore Subaru and its customers for giving local wish kids the gift of hope this holiday season.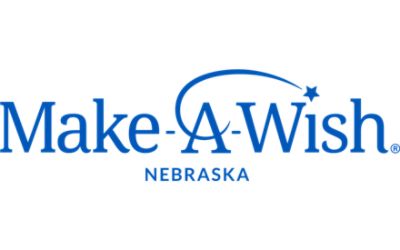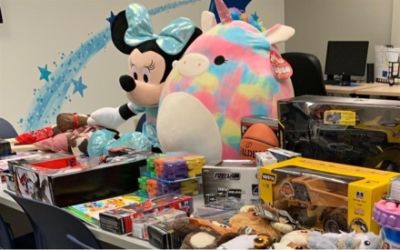 ---
Beardmore Subaru Believes in Bellevue - Kevin H
Bellevue is not unlike any other community regarding the negative impact of the Covid-19 pandemic. However, I'd like to think that Bellevue's response to the needs of the community is quite uncommon and quite remarkable. A lot of attention, media exposure and community support has been provided to the businesses in Bellevue. Retailers and restaurants, while certainly taking a financial hit, found creative ways to continue to service their customers and customers have responded in a positive way. And while there are numerous stories of people rallying around Bellevue business, it became apparent that the local non-profits needed some attention as well in order to serve those in need in our community.In mid-May, the Bellevue Public Schools Foundation, the Bellevue Community Foundation and the Bellevue Chamber of Commerce partnered to create "Believe in Bellevue- An Inspired Day of Giving" as a way to recognize and support local Bellevue non-profits who serve those in need in our community. Immediately, Beardmore Subaru stepped up to be a primary sponsor, assisting financially and supporting the marketing efforts to create awareness about the event. From idea inception in mid-May until the on-line day of giving on August 4, Beardmore Subaru partnered and participated in supporting the "Believe in Bellevue- An Inspired Day of Giving" event that raised over $20,000 and helped create additional awareness and additional funding for 20 local non-profits.Beardmore Subaru is an asset to our community in so many ways and their immediate and unquestionable support for this event is more evidence that they truly "Believe in Bellevue."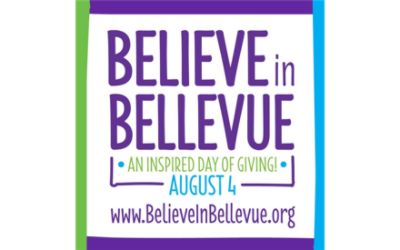 ---
Supporting Food Bank for the Heartland - Angie G
Across the Heartland, families continue to struggle with the economic impact of the COVID-19 pandemic. Many are seeking emergency food assistance for the first time. Thank you to Beardmore Subaru and its extraordinary employees for supporting Food Bank for the Heartland during this crisis. Beardmore Subaru donated 106,697 critical meals for children, families and seniors across Nebraska and western Iowa. Beardmore Subaru employees also volunteered at one of the Food Bank's mobile pantry sites during the summer distributing meals to at-risk children. From March 20 to August 7, the Mobile BackPack program provided 421,175 children's meals. We are grateful to Beardmore Subaru for generously supporting Food Bank for the Heartland's mission!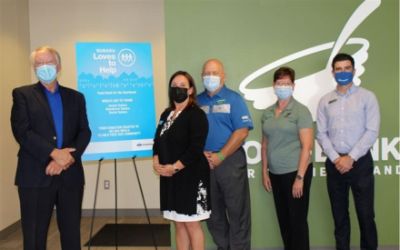 ---
BPSF Grateful for Beardmore Giving - Jennifer P. - Jennifer P
When tax dollars fall short, the Bellevue Public Schools Foundation is honored to support the Bellevue Public School District, filling funding gaps and investing in initiatives and special projects that enrich the lives of students and educators in various ways. These efforts, from classroom grants for teachers to scholarships for students and reunion assistance for BPS alumni, are made possible in part thanks to the amazing support provided by Beardmore Subaru and the Hamilton family. In 2019, Beardmore and the Hamilton's made a generous five-year pledge to the BPS Foundation that ensures the continuation of some of our most vital programs -- programs that foster the development of tomorrow's leaders and support academic heroes, also known as teachers. In fact, last year BPS Foundation was able to give back our largest amounts ever to the Classroom Grant and Student Scholarship programs -- a combined $75,000! Beardmore and the Hamilton family are true pillars of our community who go above and beyond time and time again. A heartfelt thank you for all you do!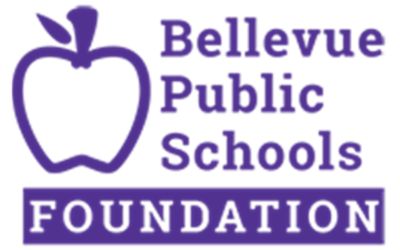 ---