The 2023 Subaru Love Promise Customer and Community Commitment Award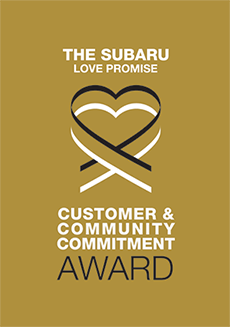 We've been nationally recognized for our dedication to our customers, our community, and the Subaru Love Promise.
We're honored to receive the 2023 Subaru Love Promise Customer and Community Commitment Award. This award nationally recognizes elite Subaru retailers who provide an exceptional customer experience at every interaction with Subaru. These retailers have also demonstrated an outstanding commitment to supporting passions and causes in their local communities in important areas such as the environment, community, health, education, and pets.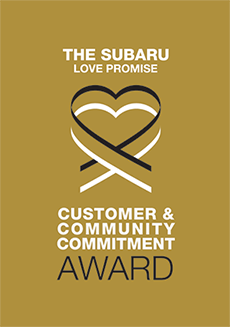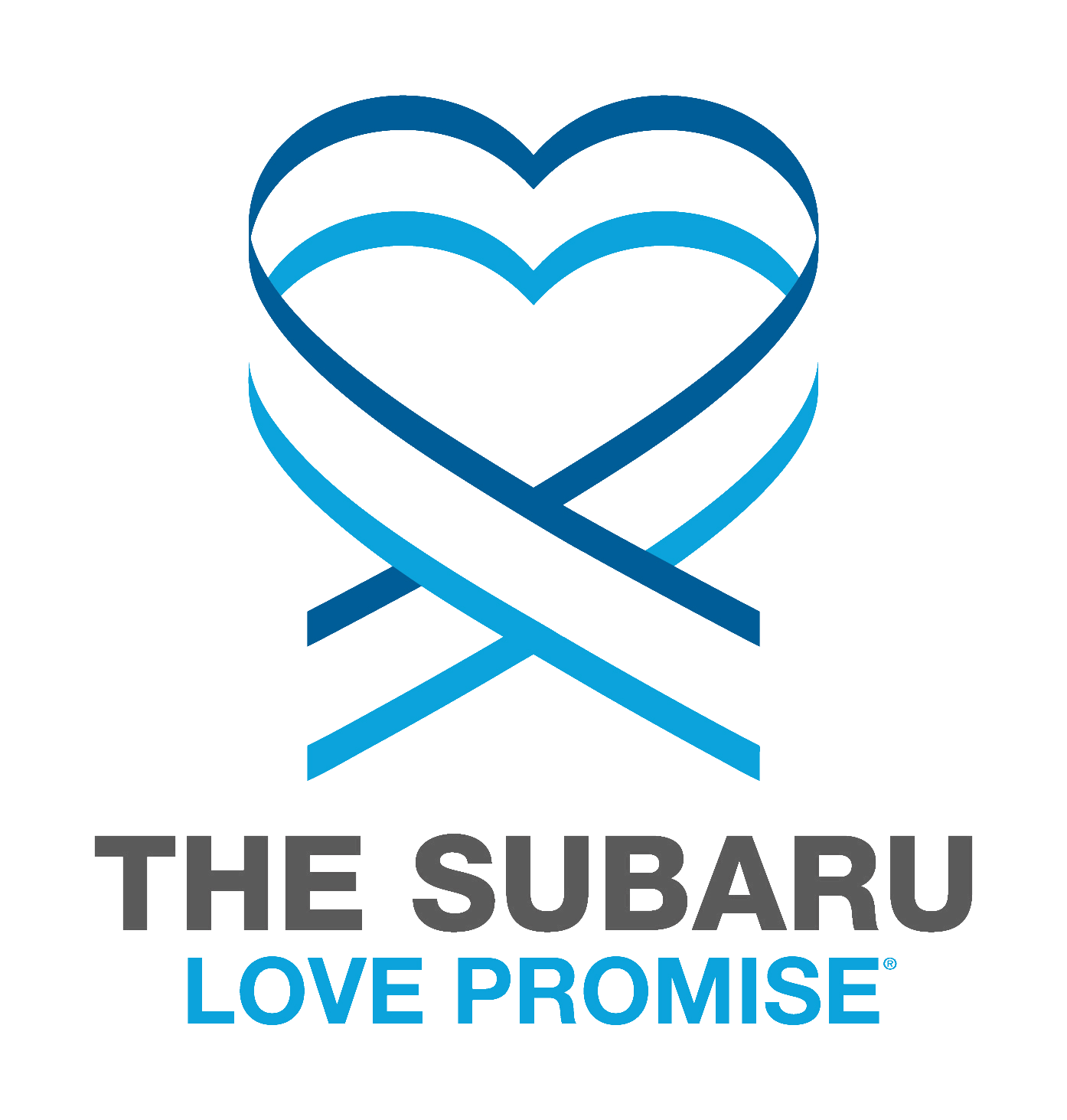 What is the Subaru Love Promise?
Subaru and our retailers believe in making the world a better place and the Subaru Love Promise is our vision of respecting all people. This is our commitment to show love and respect to our customers and to work to make a positive impact in the world.
How is Beardmore Subaru dedicated locally to the Love Promise?
Our Love Promise can be seen in various partnerships with local charities and non-profits. We're grateful for the opportunity, not only to be a part of our community, but to serve it as well.
Love Promise Stories from Beardmore Subaru
Subaru and Beardmore Subaru believe in making a positive impact on the communities in which we live and work. We uphold that belief through our Love Promise Community Commitment. Every month, we select inspiring stories from customers and partners from around our area who strive to support our collective commitment and feature them here
Standing with Survivors - Raising Awareness and Funds for Survivors of Sex Trafficking - Teresa H
According to Creighton University researchers, on average each month in Nebraska, 900 unique individuals are sold for sex - 675 of these people in the Omaha metropolitan area (including Bellevue.) The majority of these sales meet the legal definition of trafficking, meaning force, fraud, or coercion is involved. On behalf of the 150+ survivors of sex trafficking that Magdalene Omaha supports each year, we thank and salute Beardmore Subaru for standing with us! Beardmore Subaru staff held a chili cook-off to raise funds for the survivors we serve through our four programs - Residential Services, our New Beginnings Campus, Workforce Development, and Community Engagement designed to amplify the survivor's voice. Not only did this raise nearly $1,400, but it also did so much to raise awareness of a significant problem happening in every zip code, often hidden in plain sight. The photo is of survivors proudly accepting the generous funds raised from the staff involved in organizing the event. Magdalene Omaha is dedicated to the belief that love is the most powerful force for change. We thank and celebrate Beardmore Subaru for not only making, but keeping their Love Promise® time and again in the community - including for the most marginalized. Thank you for being such a force for good!!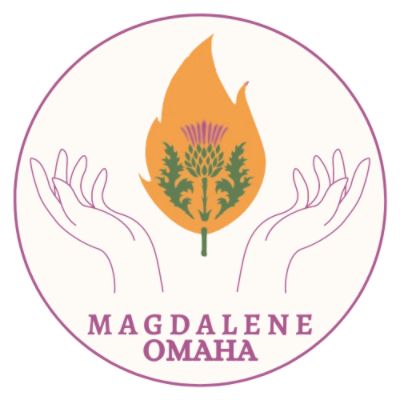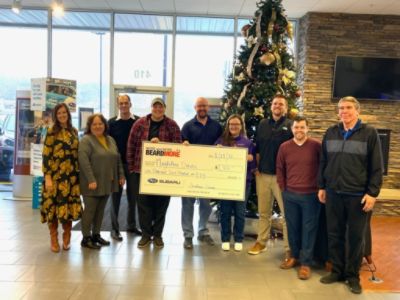 ---
They Live Their Promise to Us - Wendy W
Beardmore was the first family to bring Subarus to the Greater Omaha community. The family has long honored a commitment to give back and with Subaru, it's no exception! They were the first Subaru dealer to be green, to install solar panels and more to do their part for the environment and the first to open a FREE dog park (sorely needed in the county) and name it Freedom Dog Park in honor of the many active duty and veterans in the Bellevue area. Speaking of which, Beardmore does so much for the active-duty men and women on base, and their families. They make sure every holiday is one to remember, which is important as so many who serve from our base are without their families on holidays. Beardmore is a huge supporter of the non-homed via the Siena Francis Shelter, and organizations that help people afford homes, such as Habitat for Humanity and the Housing Foundation of Sarpy County. And, when people have suffered traumatic physical injuries, they are served by QLi, Quality Living, whom Beardmore supports as well so they can do what they do best. For the able bodied, Beardmore wants to see them reach their dreams, too, by sponsoring the University of Nebraska NCAA Women's Volleyball team and various other local universities teams as well. When Morris Beardmore put down roots to sell vehicles in Bellevue, Nebraska/Sarpy County, he did so with a commitment to support the greater community as a whole. Beardmore Subaru and the generations now running the dealership, along with the entire sales and service staff, live that same commitment every day. We are so lucky to have them keep their promise to us!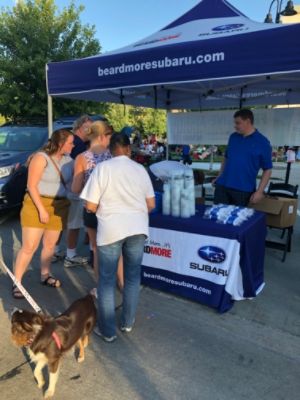 ---
Sharing the love and Building a Home - Brooke B
Since entering Omaha over 50 years Beardmore has been an active and involved member in this community. This engagement and commitment is driven not only by Brian and Carey Hamilton, but by Beardmore employees sharing their experience and expertise with their friends and neighbors. This year, Beardmore is proud to have forged a new community partnership through Habitat for Humanity's Almost Home program. This year, the Hamilton's have made a profound commitment as part of the Almost Home program: by 2025, 20 Beardmore employees will benefit from the partnership with Habitat for Humanity and become first-time homeowners. This employee benefit is unparalleled in the industry. Carey and Brian know that by investing in and supporting their team, not only does their business benefit, but the quality of life of their employees is positively impacted. This program has already seen positive momentum. Emmanuel M., a hardworking and dedicated member of Beardmore Parts department for three years, has joyously become a first-time homeowner, fulfilling a lifelong ambition. Both Beardmore and Habitat for Humanity teams were present for the memorable day he received the keys to his new home. Here is Emmanuel's story: Thanks to Beardmore I was able to achieve a dream and keep a promise of mine. I was always told growing up that I would need to be responsible and hardworking for my family, so I could provide for them and one day buy a home and put a roof over their heads. Over the recent years I have gone through a lot and had to put owning my own home on hold for a while, but when I was told Beardmore had partnered with Habitat for Humanity to help us first time homebuyers get into their own home I jumped at the opportunity and I am very happy I did. Thanks to my parents and their upbringing of us I am very grateful as it helped me in my partnership with Habitat very much and their organization honestly made the home buying process very easy and helped me understand everything. They answered any questions I had throughout the whole process which it didn't take long and they helped me get into my very own new home perfectly to start off the New Year 2023! So Thank you a ton to Beardmore & Habitat for Humanity for this opportunity to help me own a home and check that off my life goals. Emmanuel Mercado, First-Time Homeowner Through our partnership with Habitat for Humanity, Beardmore employees receive a dedicated account manager. This is an incredible tool for first-time homebuyers, and if you are not a Beardmore Employee you would be on a waitlist for several years. Their account manager walks the individual through every step of the home buying process to become mortgage ready. Additionally, the Habitat for Humanity account manager helps ensure the process is fair, affordable and attainable for those who have been over-looked for approval in the past. The resources also include finance classes, home ownership courses, Mortgage lenders and Down Payment assistance, all of which enhance quality of life and transparency in the home-buying process. Omaha families face housing insecurity, community members face physical and mental health issues caused by poor quality housing, children are not in a position to reach their full potential, and the economic growth and vitality is constrained. -Housing Affordability Assessment, 2021. The goal of our partnership helps to alleviates the stress and allows the person to focus on personal and professional responsibilities. Home ownership is the American Dream. A dream that offers financial and physical security and stability. Beardmore is proud to share the love and help make this dream a reality for our employees and their families. For Emmanuel and his family, this dream has already come true!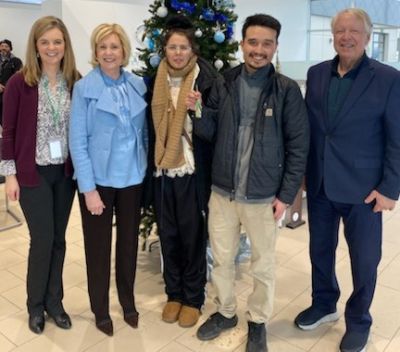 ---
Holiday Celebration - Ryan N
Huge thanks to Beardmore Subaru for supporting the annual Holiday Tree Lighting Celebration at Offutt Air Force Base. We hosted a couple thousand local military members & their families. The kids all met Santa & got goodie bags. Beardmore made a joyful holiday season for our families.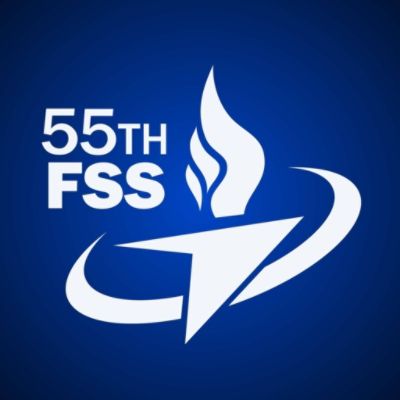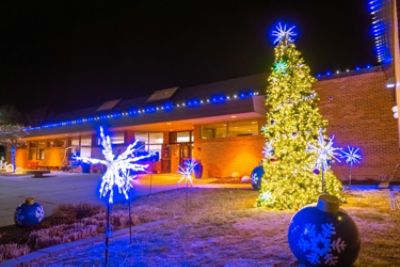 ---
A great pumpkin patch - Ryan N
During the pandemic, our annual Halloween event was limited to a drive thru. Beardmore Subaru provided pumpkins to our military community during those years. We returned to an in-person event this year, and decided to keep the pumpkins going. We made our own "patch" with donated pumpkins from Beardmore. We appreciate their consistent support of the military and their families.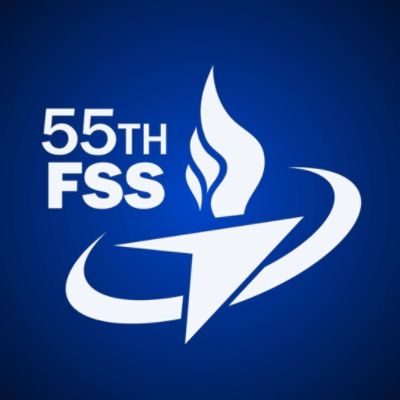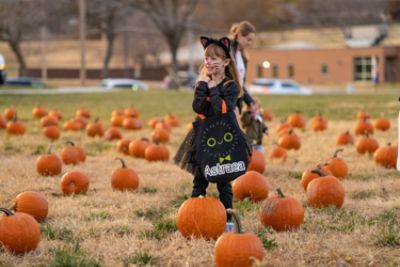 ---
Chava-Subaru LOVES Pets - Debbie D
Chava is a puppy mill survivor. She arrived to Hands Hearts and Paws in TERRIBLE condition: bloody eyes from chronic dry eyes, left untreated. Bloody ears, from untreated inner ear and outer ear infections. Bloody hairless face from untreated skin infections. Chava had lived in the puppy mill for six years, never receiving basic medical care. Once in rescue, Chava had frequent visits to the vet clinic, blood work, biopsies, skin scrapes, dental and mounds of medication. Chava's foster mom worked tirelessly to help her heal. One eye was not savable, and was causing too much pain for Chava. Surgery to remove her eye did not slow her down. Through all of her medical issues, Chava's personality SHINED bright. The generosity of Beardmore Subaru and Subaru Loves Pets makes it possible for HHP to able to provide top notch care to all of our dogs. Chava most certainly benefited and was adopted during the October promotion event. THANK YOU Beardmore Subaru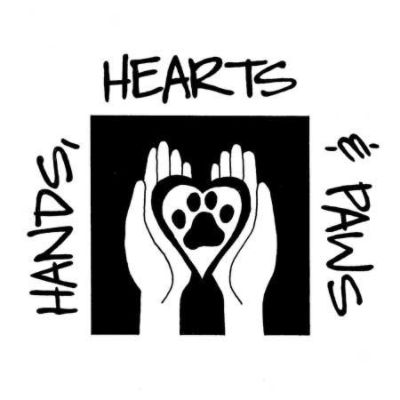 ---
Support from Beadmore Subaru facilitates animal adoption - Lee L
Thousands of people in 2021 and 2022 benefitted from Beardmore Subaru's sponsorship of the Pick-a-Pooch Adoption Days event in Omaha's Aksarben Village, and their exposure to displaced animals led to dozens of adoptions to pet lovers across the Metro. Sponsorship of the event, which features over 100 area small businesses, animal shelters, and rescue organizations, allows us to host the event in a large, central location where thousands of people and animals meet over the course of a weekend each July. Beardmore Subaru shares in our desire to build community and advocate for animals, and the years-long partnership has allowed for much community building and animal lives saved through adoption. Because of Beardmore's and the Subaru brand's reputation and dedication to making the world a better place for people and their pets, we at Pets in Omaha are lucky to be on their team, sharing their vision for a better world. Thanks, Beardmore, and thanks, Subaru, for your continued support and shared mission of adoption advocacy! We are grateful to partner with you at this event (and throughout the year) on our way to bringing people together in the name of animal adoption and community building.

---
Barkstock by Beardmore for Hands Hearts and Paws - Debbie D
Thank you for hosting Barkstock on 8/28/22 and selecting Hands Hearts and Paws to benefit. We are a non-profit rescue and function on donations. Events, such as Barkstock, help us continue to take in homeless dogs, take care of all medical needs and keep them in rescue until they find their fur-ever homes. Beardmore Subaru is the best!!!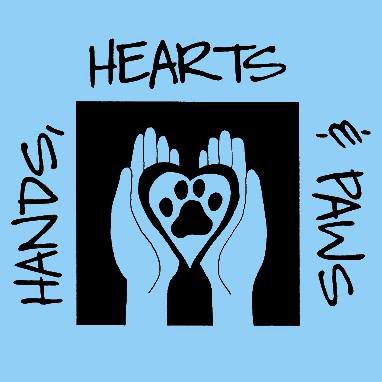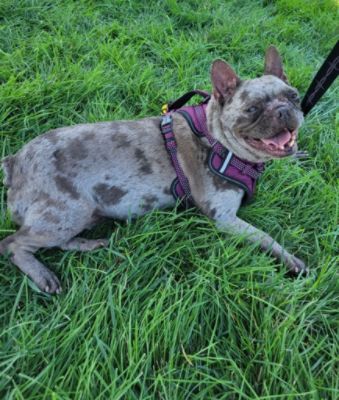 ---
Holiday Pawtraits at Beardmore Subaru - Kala H
Now that I realize we can share Subaru Love Promise stories, this one is long over due! I can't thank Beardmore Subaru of Bellevue Nebraska enough for hosting our annual Holiday Pawtraits photo fundraiser. As a local pet photographer, this is my favorite fundraiser to do! Everyone loves a holiday photo of their pet, so why not give them what the public what they want and raise money for a local dog rescue at the same time. Beardmore Subaru allows us to use their delivery bay for this event which works out wonderfully. Not only do they donate their space for this fundraiser, but they also donate a Subaru dog toy, (from BARK), which is always a HUGE hit with everyone, (especially the pups!). They also help advertise it as well. They always go above and beyond to help us raise money for Hands, Hearts and Paws Rescue, (a 501c3 all breed dog rescue who takes in a lot of high medical needs dogs). Beardmore has always been great to partner with for this, (and other events), and they are always giving back to their community. Thank you Beardmore Subaru! We appreciate you!
---
Beardmore Freedom Dog Park Barkstock Event - Kala H
I just wanted to give a shout out to Beardmore Subaru and Beardmore Freedom Dog Park of Bellevue Nebraska for their Barkstock event they held. This was such a fun event that gave back to a local rescue, (Hands, Hearts and Paws Rescue.) They invited several small businesses/vendors to have a table/booth at the event to promote their businesses, (including myself, Dogtography by Kala Howard, local pet photographer.) They had food trucks, (which also donated proceeds to the cause,) a POW/MIA memorial wall, games and raffles with prizes, as well as the vendors. All proceeds raised were donated to HHP, (which is a 501c3 all breed dog rescue in the area.) The rescue was able to attend with adoptable dogs for people to meet as well. It was so great to be a part of such a wonderful cause, that is also near and dear to my heart, (as I also foster for HHP.) Beardmore is a wonderful family owned business always giving back to the community. I'm proud to own a Subaru Forester from Beardmore knowing they are always giving back! I will continue to recommend their company to everyone!
---