Get Ready to Return Your Leased Subaru to Beardmore Subaru
Driving around Bellevue, NE in a new Subaru for a few years has been a tremendous experience, but now your lease is about to come to an end. You might be wondering what that day will look like and what you should prepare to make the handover go as smoothly as possible. If this is your first lease, then you should know everything you can about the lease termination process. It is better to have everything ready when you go to turn your vehicle back in than to be left scrambling for items you had long forgotten about completing. Return your lease to Beardmore Subaru, located in Bellevue, NE, and just outside of Omaha.
Is Your Subaru Lease Is Up? Return Your Subaru At Beardmore Subaru  
Is your Subaru lease up, or coming to an end soon? Drivers from Omaha, NE and beyond can quickly and easily return your Subaru to our dealership here at Beardmore Subaru. We offer drivers from Bellevue, Papillion, Plattsmouth and Council Bluffs the convenience of an easy Subaru Lease Return In Omaha.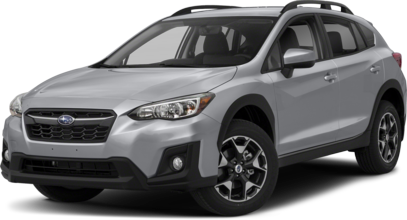 We believe in making every aspect of the financing process easy here at Beardmore Subaru, especially including the end of your lease. If your lease is up, you can return your Subaru vehicle to us without an issue. When your Subaru lease is up, you have a few different options. You can either renew your current lease if you love the model you're driving, you can buy the Subaru model you're driving if you'd like to own it outright, or you can start a new lease with a fresh Subaru model. Whatever your choice is, you can trust our finance center here at Beardmore Subaru to make the process a total breeze.
Some of most popular and sought-after Subaru models include the Subaru WRX, the Subaru Impreza, the Subaru Legacy, the Subaru Outback, the Subaru Crosstrek and the Subaru Forester. Regardless of the model you're most interested in, you can rely on our team to help you get moving with a leasing plan that works well for your lifestyle and budget. You can also count on a simple, clear and stress-free lease return in the Omaha, NE area.
There Will Be An Inspection
Once you turn in the Subaru you leased, our service center team in Bellevue, NE, will work to get it ready to sell to another buyer. Our technicians will be inspecting the vehicle upon your return to ensure it meets our quality standards, with only minimal wear and tear. Since you have been driving it around for a few years, there will make a few inevitable blemishes. However, anything outside of the norm will become your responsibility. Subaru will send you a lease-end packet detailing examples of what constitutes appropriate wear and tear.
Getting Ready For the Handover
About three months before your lease is due to end officially, you can expect to hear from Beardmore Subaru and Subaru USA. One of the things that they will ask you for is to schedule a time for a representative to inspect the vehicle. Keep in mind that you may be held financially responsible for anything that they consider to be excessive when it comes to wear and tear on the vehicle. You can schedule this appointment from your home or office, so you do not worry about having to spend much time fretting over the inspection.
To get ready for the inspection, there are several key areas that you will want to pay attention to, including:
Look for any dents or scratches that might be on the exterior of the vehicle. You want to pay particular attention to the wheel hubs and the bumpers.
Take a look at the windows and windshields to find out if there are any cracks or stars there. You also want to look for any excessive pitting.
Look at the tires and make sure that they are in good shape given the number of miles you have driven
Clean up the inside and check for any rips or stains that might be on the upholstery
Consider the Option of a Second-Chance Inspection
You will receive a detailed report from the inspector. The reason why it is important to have this done a couple of months before the end of your lease is that you will then have time to make any corrections needed to avoid an additional expense. The report will detail any repairs that the dealership deems necessary, where a cost estimate gets included. If you feel that the estimate is too high, then you can do the repairs yourself. Once you have completed them, you request a second inspection.
What to Do After the Lease Ends
After your Subaru lease ends, you will have three main options for the next steps to take:
Buy the Car: Many shoppers decide they want to keep the car they lease, and you may be one of these people! You may sit down with our financing team to assess the remaining costs of the Subaru and arrange a payment plan.
Lease Another Car: Enjoying the convenience of short-term leasing? Then don't stop now! Pick out any new Subaru model and start a new lease today.
Change Brands: Not many of our customers choose this option, but some may prefer to switch to a different brand. After your lease concludes, you may terminate it and take your business elsewhere, if you choose. Our Beardmore Chevrolet dealership is located at 418 Fort Crook Rd N, Bellevue, NE 68005.
Our Bellevue, NE Subaru dealership near Omaha is a certified Subaru lease-end return center, whether you bought a new car from us or recently moved to the area out of state. Once you return your lease, inquire about getting another new Subaru at Beardmore Subaru in Bellevue, NE. We look forward to helping you!
Make an Inquiry
* Indicates a required field
Hours
Monday

09:00am - 08:00pm

Tuesday

09:00am - 08:00pm

Wednesday

09:00am - 08:00pm

Thursday

09:00am - 08:00pm

Friday

09:00am - 06:00pm

Saturday

09:00am - 06:00pm

Sunday

Closed