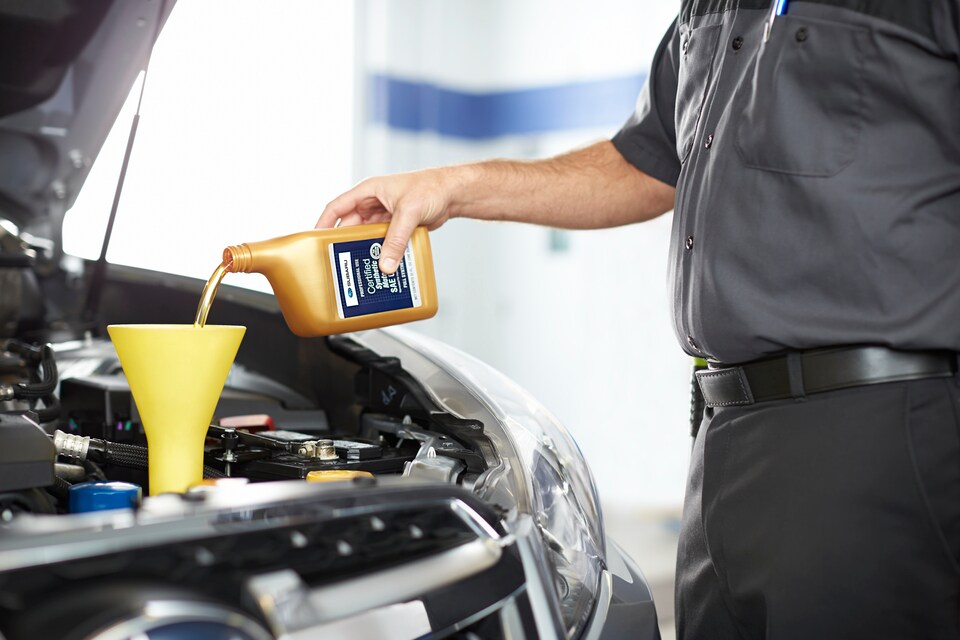 ?
There's not a clear-cut answer on this, but typical maintenance schedules recommend every 3,000 miles or 3 months between changes. Though, this depends largely on your vehicle and your unique driving habits around Bellevue.

Importance of Oil Changes
No matter what you drive, new or old, changing the oil is an essential part of vehicle ownership. Your Subaru is made of hundreds of moving parts, and keeping those gears, pistons, and wheels moving smoothly is essential. Your engine needs oil to reduce friction and remove dirt and particles that get kicked up into your engine. Reducing friction is essential to keeping your engine cool, too much heat can cause excess wear, warping, and even expensive damage to parts well before they normally would need to be serviced. As oil ages and collects particulates, it creates sludge and needs to be replaced with fresh, clean oil.

Routine Oil Change Schedule
One easy way you can keep up with your oil changes is to set up a routine maintenance schedule. We'll help you find the maintenance schedule that meets your budget, as well as your vehicle and lifestyle needs here in Bellevue. This way you can take the stress out of remembering your Subaru's maintenance needs thanks to Beardmore Subaru here in Bellevue!
?
Give us a call to schedule your next oil change, and explore ways to save with our service specials and coupons online!