Is it a good time to buy a Subaru? Yes! Here are the top 5 reasons why you should buy a Subaru today.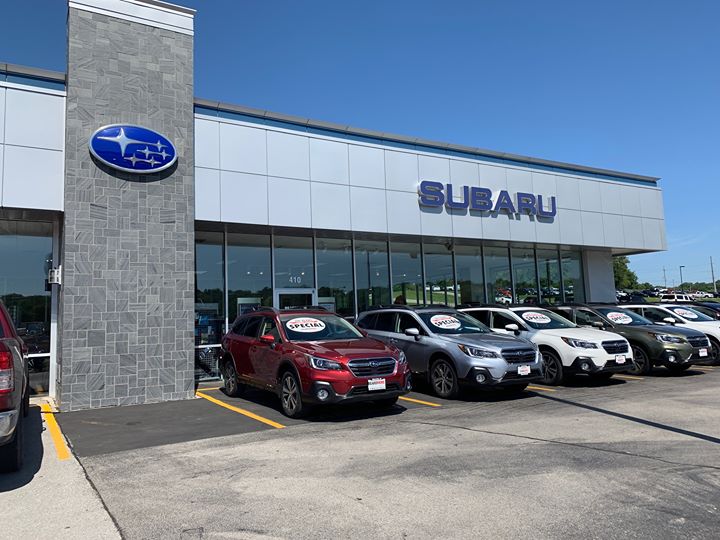 What do people look for most when buying a vehicle? While some look for performance, some may want luxury and amenities while other shoppers look for value. What is it that appeals most to you? If you're looking for a vehicle that covers everything you need, and a lot of what you may want, you might want to consider getting a Subaru. If you're interested in checking out all the different vehicles, Subaru has to offer, come to Beardmore Subaru and allow us to show you why you might want to buy a Subaru. Here are the top five reasons to buy a Subaru near Mid-Town Bellevue, NE. You will find us just a short drive outside of Benson.

Reason #1: Value
In this day and age where vehicles are becoming more and more expensive, drivers are still looking for good prices. Simply put, Subaru offers some great value vehicles, many come priced well below $30,000. When you go to obtain financing, you find a great deal of special offers available at our dealership, which might mean low-interest charges and monthly payments for several years. With the Subaru brand's legendary long-term value, Blackstone customers can expect to spend more time enjoying their car and less time paying off its cost.
Reason #2: Safety
Drivers are looking for vehicles with many safety features as well as those with new, modern driver-assist technology to provide a helpful guide. The Subaru definitely fits the bill when it comes to safety and Subaru almost takes safety technology to the next level. Whether it's protective systems, rear vehicle detection, driver-assist technologies, or control and braking systems, Subaru has you covered. The Insurance Institute for Highway Safety (IIHS) consistently picks Subaru vehicles as Top Safety Picks. While some vehicles makes earn Top Safety Pick for some of their vehicles, Subaru has earned the award for all its vehicles.
Reason #3: Reliability
Reliability is probably one of the most important things drivers want in a vehicle. Regardless of how expensive or classy a vehicle is, it will not hold much value if it is not also reliable. Subaru vehicles are extremely reliable and durable. In fact, of all the Subaru vehicles sold in the past ten years, 97 percent are still on the road today. This reliability is an accomplishment of which they can be proud, as well as a quality drivers want in a vehicle.
Reason #4: Environmental Friendliness
With an effort to keep our environment as healthy and "green" as possible, automobile manufacturers are looking for ways to be eco-friendly. Subaru is ranked right up there on the top in terms of being eco-friendly, with the brand winning awards over the years for their waste reduction and recycling improvement programs.
In addition to its leading alternative-energy crossover, the Crosstrek Hybrid, Subaru also offers Partial Zero Emissions Vehicles (PZEV), which are on the top of the U.S. Environmental Protection Agency's (EPA) list in terms of being environmentally friendly. The PZEV vehicles are among the cleanest vehicles on the market today, coming in second only to gasoline-free vehicles. Some of Subaru's PZEV include the Forester, Outback, XV Crosstrek, Impreza, and Legacy.
Reason #5: Subaru Symmetrical Al-Wheel-Drive
All-Wheel Drive is an important feature in vehicles today, and Subaru offers its signature Symmetrical AWD as the standard drivetrain of almost all their vehicles. Subaru's AWD feature makes it an ideal vehicle for all types of weather conditions near mid-town Bellevue, NE. Whether you're driving through the rainy roads Blackstone or a snow-covered highway outside Benson, you'll find that AWD will distribute the power equally and provide you with the best possible control and traction. AWD vehicles are also much safer for young inexperienced drivers, making it a possible choice for families.
Sound Good? Test Drive a Subaru Today!
If you're still not convinced what a great addition a Subaru can be to your family and garage, come to our dealership in Bellevue, NE. At Beardmore Subaru, we'll show you what we have and even set you up for a test drive. Some things you just have to see to believe. The hardest decision to make won't be if you should buy a Subaru but which one you should buy!