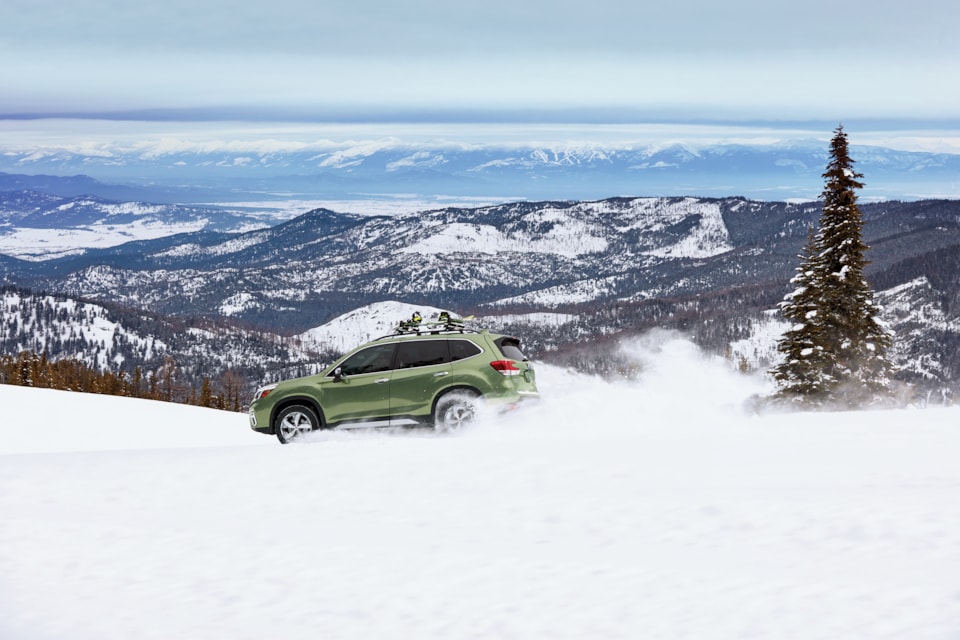 ​
Tackle Winter in Nebraska with Your New Subaru Forester
Winter in Nebraska is no picnic, with freezing temperatures, snow, and ice, it's easy to see why choosing a Subaru Forester is the right choice. With premium features like symmetrical all-wheel drive, X-Mode, and the STARLINK™ infotainment system, you'll tackle winter with ease. Add to those features the available heated seats and steering wheel, you'll enjoy winter even more.

If you're anything like us, then sitting on cold seats and holding onto a freezing steering wheel can make any drive feel even colder. That's why the Subaru Forester features options like a heated steering wheel, heated front seats, and even heated rear outboard seats.

Trim Levels that Feature Heated Seats and Steering Wheel
Subaru Forester Premium with All-Weather Package includes heated front seats
Subaru Forester Sport features heated front seats standard
Subaru Forester Limited features heated front seats standard, heated steering wheel is optional
Subaru Forester Touring features heated front seats, heated steering wheel, heated rear outboard seats all standard

This means that you can enjoy all the perks of a warm winter in your new Forester. Think about it. You spend 10 minutes scraping ice off your windows, clearing snow off the roof, and trek through snow just to get your Forester out of the driveway, then you get inside and have to sit on a cold seat. As your scraping and preheating your Forester, you can turn on the seats and steering wheel and have a nice toasty seat and wheel as soon as you get inside!

You can also adjust your seats warmth from low to high, so you can customize your warmth to the perfect temperature. Come see us right here at Beardmore Subaru and we'll help you pick out the perfect 2019 Subaru Forester with heated seats and steering wheel!